Safeguarding Statement from Provincial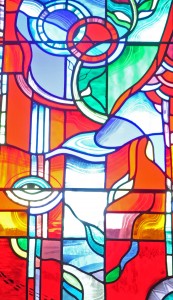 The Discalced Carmelites of the Anglo Irish Province value and encourage the participation of children, young people and adults in our pastoral ministries, liturgies and in activities that enhance their spiritual, physical, emotional and social development. We recognise the dignity and rights of children, young people and adults and are committed to their protection and support. In keeping with this commitment we will work to do all in our power to create safe environments for children, young people and adults in order to secure their protection and enable their full participation in the life and mission of the Church.
Through the signing of the Memorandum of Understanding with the National Board for the Safeguarding of Children in the Catholic Church in Ireland (NBSCCCI, Tel: 01 505 3124), the Provincial and Council of the Anglo Irish Province of the Discalced Carmelites agree to adhere to the 'Safeguarding Children, Standards and Guidance of the Catholic Church in Ireland (February 2009) and any such other supplementary documents as may be issued by the NBSCCCI from time to time.
Fr Michael McGoldrick, OCD, Provincial
Policy and Procedures
Founding Principles and Ethos
To be faithful to our founding OCD charism of contemplation and healing through our lifestyle, ministry actions and otherwise.
To safeguard the welfare of children, young people and vulnerable adults is paramount.
To ensure that none of the Friars, personnel or volunteers engages in behaviour that could allow abuse to occur or actions that could be misinterpreted by children, young people, vulnerable adults, their families or other adults as constituting or leading to abuse.
To liaise closely and openly with the civil authorities, statutory agencies and relevant Church authorities to ensure that any concerns or allegations of abuse that are raised are promptly reported and appropriately responded to, victims supported and offenders are held to account.
To encourage persons who have concerns or allegations against an OCD Friar to report directly to the civil authorities – local Gardai, Police and Health authorities.
To provide victim support and outreach through Towards Healing Counselling Service : Phone: 1 800 331234 (from Republic of Ireland) or 0800 97 32 72 ( from Northern Ireland and the UK).
To work co-operatively with the Statutory Agencies in the interest of public safety through risk identification, management and prevention measures and victim reduction.
What to do if you have a concern or allegation/complaint against an OCD Friar, employee or volunteer?
Phone your local Garda Station (Donnybrook Garda Station, Tel: 01 666 9200) or Health Service Executive (HSE) Social Work Department (Tel: 01 269 9200)
Contact: Designated Officer: Tom O'Donnell: 087 268 7209
Contact: Deputy Designated Officer: Fr Vincent O'Hara 087 675 5850
---