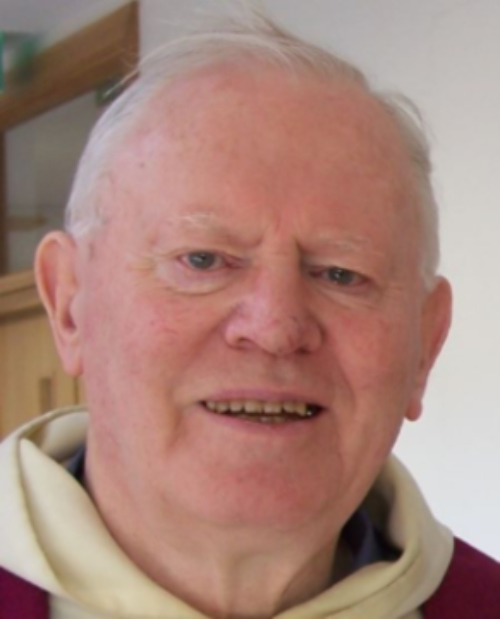 Fr Stanislaus Callanan O.C.D.
Fr Stan, as he affectionately known in the Order, was born Martin Callanan on November 8, 1928 in Kilcooley, near Loughrea, Co. Galway. He was the eldest of eight siblings. He left school early and worked in a drapery shop in Loughrea. Attending Mass in the Abbey developed a desire for religious life. He entered the Discalced Carmelites in the Abbey, Loughrea in September 1949 and made his First Profession on September 12, 1950. He went on to study philosophy and theology in St Mary's in Dublin and was ordained on July 15, 1956.
He served for ten years in the Brisbane community in Australia. Sadly, while he was there his sister Maureen died. On his return from Australia he spent most of his life in England serving in Wincanton, Gerrards Cross and Kensington. He was Prior and Parish Priest in each of these communities. In 1996 he went to Nigeria and served in the student / retreat house in Nsukka. He was greatly value there as a confessor and spiritual director. In 2005 Fr Stan moved to Avila where he became very the community and retreatants appreciated his fidelity to prayer and community life. His health began to fail in 2016 and early in the following year he moved to St Mary's Care Home, Shantalla, Galway where he was greatly cared for by his family and the staff. He died peacefully on the morning of April 30. He is survived by his brothers Sean, Jarleth and Paddy, and his sisters Eileen, Carmel, Chris, and Phila
May he rest in peace.
---