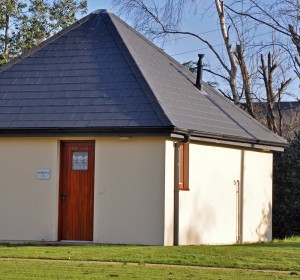 We are now open for bookings. 
Avila also offers two hermitages. On the grounds of Avila and self-contained the hermitages allow complete solitude. The hermitages are furnished simply yet comfortably. Each hermitage can accomodate one or two people. Towels and bed-linen are provided. Each hermitage is en-suite and has cooking facilities. There are food shops on Morehampton Road within five minutes' walk of the Centre.
As with private retreats guests are welcome to use the chapel and attend Mass and Divine Office with the community if they wish. Spiritual guidance can be provided by a member of the resident community if requested in advance.
The maximum length of stay is normally six days but longer retreats can be accommodated.
Suggested offering: Single residency – €80.00 per overnight stay, or €120 for double residency overnight stay.
Private Retreat & Hermitage Booking Enquiry
Please note this is an enquiry form only. Your request will be dealt with by a member of staff as soon as possible. The retreat office is open Monday - Friday: 9.00 a.m. - 1.00 p.m. and 2.00 p.m. - 6.00 p.m. All fields on the booking form are mandatory.
---