The centre is a place of welcome for local groups and families.  Feel free to join and participate in the activities below.  If you have a suggestion for a new activity consistent with the spirit of the centre we would love to hear from you – contact us.
Poetry & Book Club (First Tuesday of every month)
The joy of sharing well-loved novels, poetry & prose with others, led by Eugene McCaffrey OCD. Avila book club started in January 2012. At present there are twelve to fifteen members.  The group meets on the first Tuesday of each month at 7.30 pm. Meetings alternate each month between the reading of a book and sharing poetry. The books and poetry themes are agreed by the group well in advance. Sharing takes place in a relaxed and enjoyable atmosphere. Among the books discussed so far are:
The Kite Runner – Khalid Hosseni
Great Expectations – Charles Dickens
That They May Face the Rising Sun – John McGahern
Strumpet City – James Plunkett
Poetry evenings sometimes focus on particular themes: Friendship / New beginnings / Journey Or on a particular poet: Patrick Kavanagh, W.B. Yeats, Seamus Heaney, Thomas Harding, Derek Mahon, Gerard Manley Hopkins, The experience of the group so far has been both stimulating and enriching as well as challenging.
The next meeting will be on Tuesday 7th March.    The Books that Define Ireland by Bryan Fanning and Tom Garvin (Merrion Press).   The group will take the first 15 chapters in March and the rest in May.
Silver Screen (First Saturday of every month)
The Silver Screen at Avila meets the first Saturday of every month at 7.30pm.
There will be no Silver Screen in January.  The Silver Screen for Saturday 4th March  at 7.30pm is The Brooklyn.   An Irish immigrant lands in 1950s Brooklyn, where she quickly falls into a romance with a local. When her past catches up with her, however, she must choose between two countries and the lives that exist within.  Starring Saoirse Ronan
Discover Gospel values and the meaning of life  through the medium of film, led by Noel O'Connor, OCD. There are refreshments and discussion after each showing.  Suggested offering: €5.00 per session.
Lectio Divina (Every Tuesday 4.45pm)
'Lectio Divina' or 'Sacred Reading' is a rich and intimate form of prayer.  Led by Jim Noonan OCD, a member of the Avila Community, this group meet each Tuesday at 4.45pm for an hour.  All welcome.
Monday Meditation (Second and Fourth Monday of every month)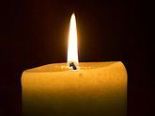 Monday Meditation (Second and Fourth Monday of every month) led by Eugene McCaffrey OCD
Monday Meditation has developed from the Meditation for Beginners courses that take place regularly in Avila.  However you are welcome to join the Monday Meditation even if you have not attended one of the courses. Monday Meditation sessions will continue on Monday 13th and 27th March at 7.30pm.
Why not join us and share the experience of meditation with others?
Discalced Carmelite Secular Order (Fourth Saturday of every month)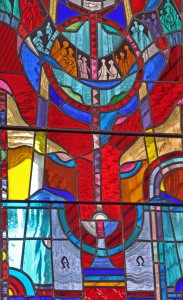 The Discalced Carmelite Secular Order is a group of lay people, also known as Secular Carmelites or OCDS, who feel attracted to live the spirit of the Carmelite Rule in their lay situation. The following excerpts from the OCDS Constitutions explain something of their way of life:
Carmelite Seculars, together with the Friars and Nuns, are sons and daughters of the Order of Our Lady of Mount Carmel and St Teresa of Jesus. As a result, they share the same charism with the religious, each according to their particular state of life. It is one family with the same spiritual possessions, the same call to holiness and the same apostolic mission. Secular members contribute to the Order the benefits proper to their secular state of life. The members of the Secular Order of Discalced Carmelites are faithful members of the Church, called to live "in allegiance to Jesus Christ" through "friendship with the One we know loves us" and in service to the Church. Under the protection of Our Lady of Mount Carmel, in the biblical tradition of the prophet Elijah and inspired by the teachings of St Teresa of Jesus and St John of the Cross, they seek to deepen their Christian commitment received in baptism.
Two groups of the Discalced Carmelite Secular Order meet at Avila on the fourth Saturday of each month (St Elijah Group at 9.30 am and St Joseph Group at 2.00 pm). For further information please contact the President of either group in writing c/o Avila.
Alzheimer Café Donnybrook (Second Thursday of every month)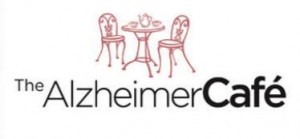 The Alzheimer Café Donnybrook is a safe and relaxed place where people with dementia, their families and friends, and health and social care professionals come together for a unique blend of education and support. It is a forum where people can share experiences and talk about dementia. Anyone who is affected by dementia is welcome to come to the Alzheimer Cafe Evening. It takes place once a month at the Avila Carmelite Centre and is free-of-charge. The Avila Centre, located off Morehampton Road, has plenty of free parking.
Date: The second Thursday of every month
Time: 7pm–9pm
Venue: Avila Carmelite Centre, Bloomfield Ave, Morehampton Rd, Dublin 4
More information about the Alzheimer Café.
Charismatic Prayer Meeting (Every Wednesday)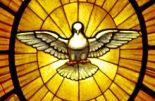 The Avila prayer group holds its weekly meeting on Wednesday evenings at 8.00 pm. For more information about the prayer group please visit the group's
website
.
---