We are now open for bookings. 
Bedroom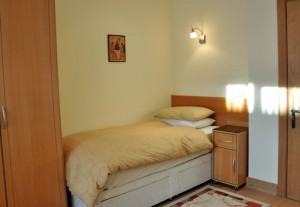 There are eight bedroom for guests who wish to make a private retreat. Every room is en suite and one is adapted for people living with disability or using a wheelchair. Each room has a chair/table and armchair and ample wardrobe facilities. There are also facilities for tea-making in each room.
Offering; €70.00 per day including overnight stay
Dining/Sitting Room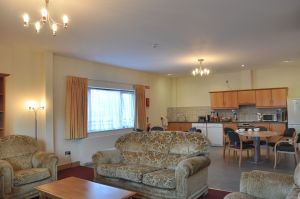 Private retreats are self- catering. Breakfast cereals are provided. The kitchenette has a cooker and microwave, pots and pans for cooking, and facilities for washing and ironing clothes. There are a number of supermarkets within a five to ten minute walk of Avila.
Chapel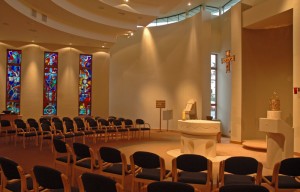 The chapel at Avila is the jewel in the crown! It is very quiet and prayerful. Retreat guests are welcome to join the community for the Divine Office and Mass. Retreat guests have access to the chapel at all times, day and night.
Garden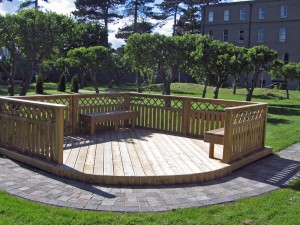 Our retreat garden offers an ideal space to rest or pray or read – or just be! In order to ensure peace and quiet this garden is reserved for the use of retreat guests.
 Hermitages
Avila also offers two hermitages. On the grounds of Avila and self-contained the hermitages allow complete solitude. The hermitages are furnished simply yet comfortably. Towels and bed-linen are provided. Each hermitage is en-suite and the hermitage has cooking facilities. There are food shops on Morehampton Road within five minutes' walk of the Centre.
To make a booking email with your details: info@avilacentre.ie
---